Start your
product management

journey.

A principle-first approach to learning, with innovative ways of practicing as you go through the course.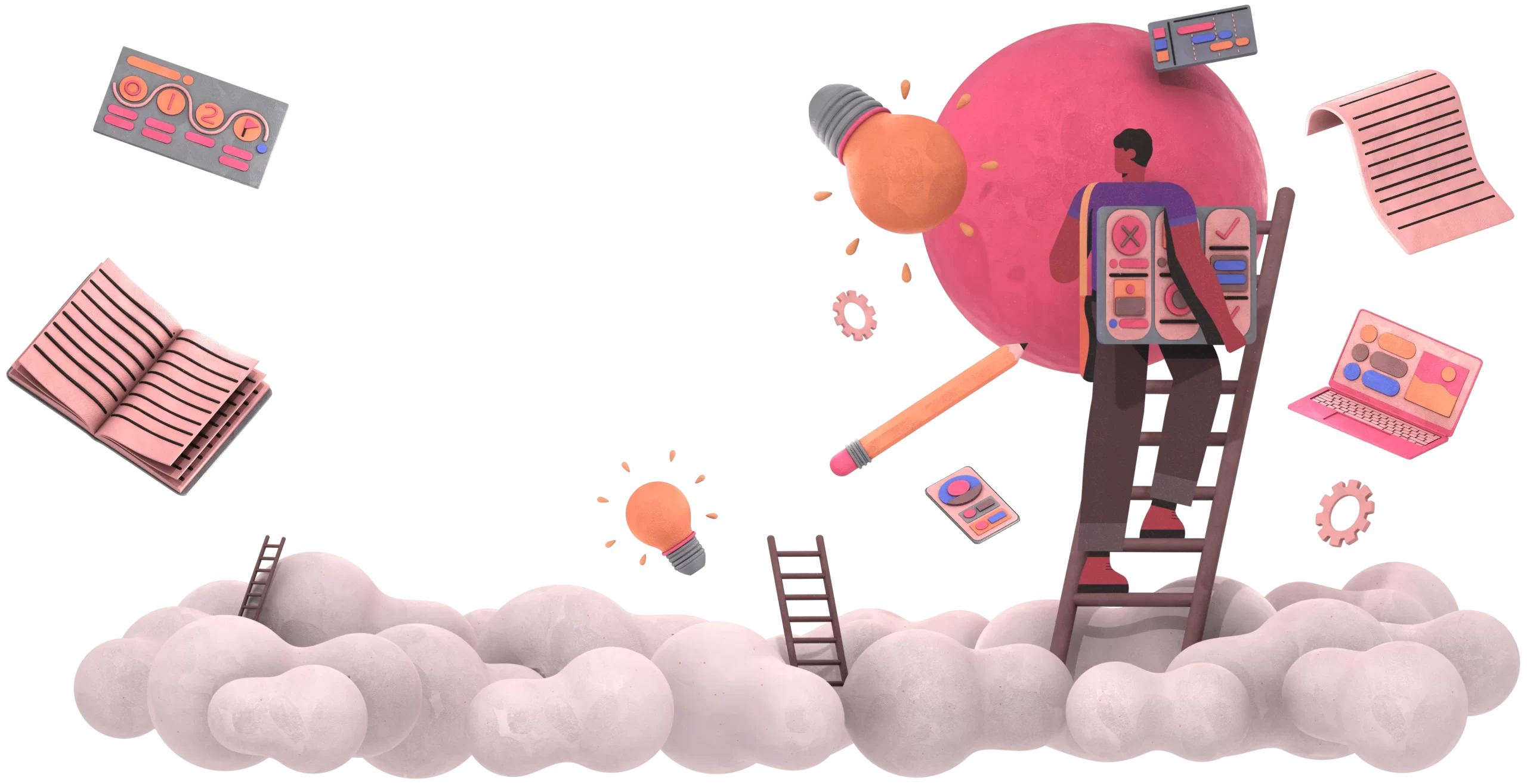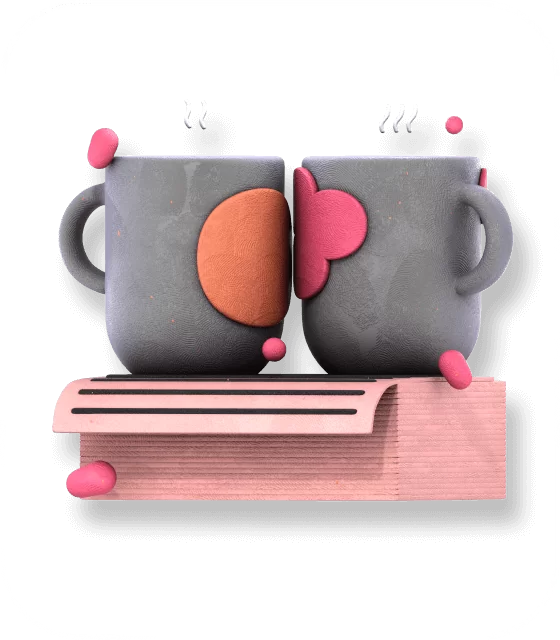 Collaborate
It takes a team to build the things that people love. Learn how to play a key role in delivering successful products.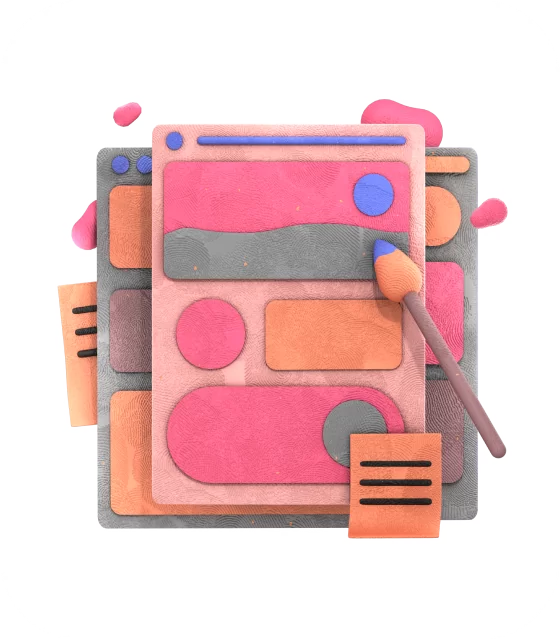 Create
Learn to create, test and iterate your ideas until they're fit for purpose following product principles and useful frameworks.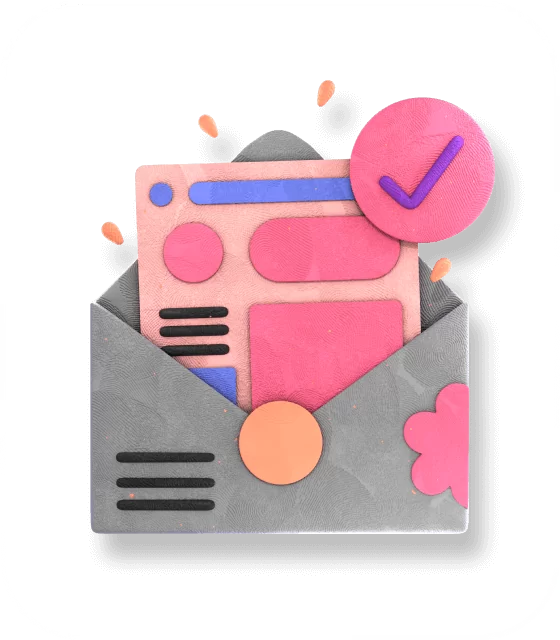 Deliver
…and of course, find out what it takes to make your users fall in love with your finished product.
Learn at
your own

pace.
Tailored for all skill levels
and experience
Immerse yourself in our interactive
sandbox learning tools
Learn and get feedback from
the best in the field
Prepare for your future
career in tech
Receive a certificate
of completion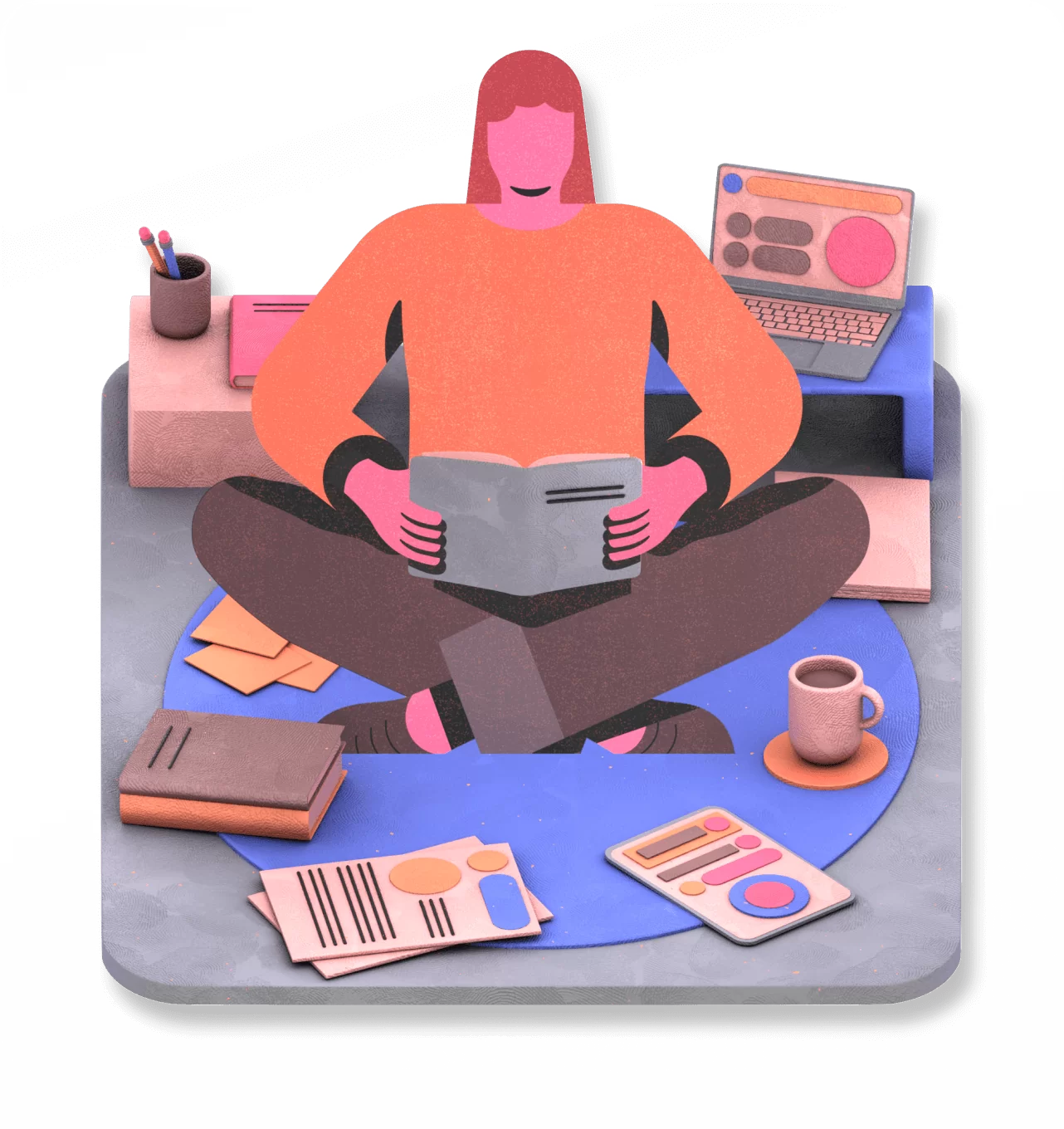 Some of what we have
in store
Product discovery
Take a calculated approach to discovering your problem-solution fit. Learn from the ways some of the most successful product managers researched and launched their products.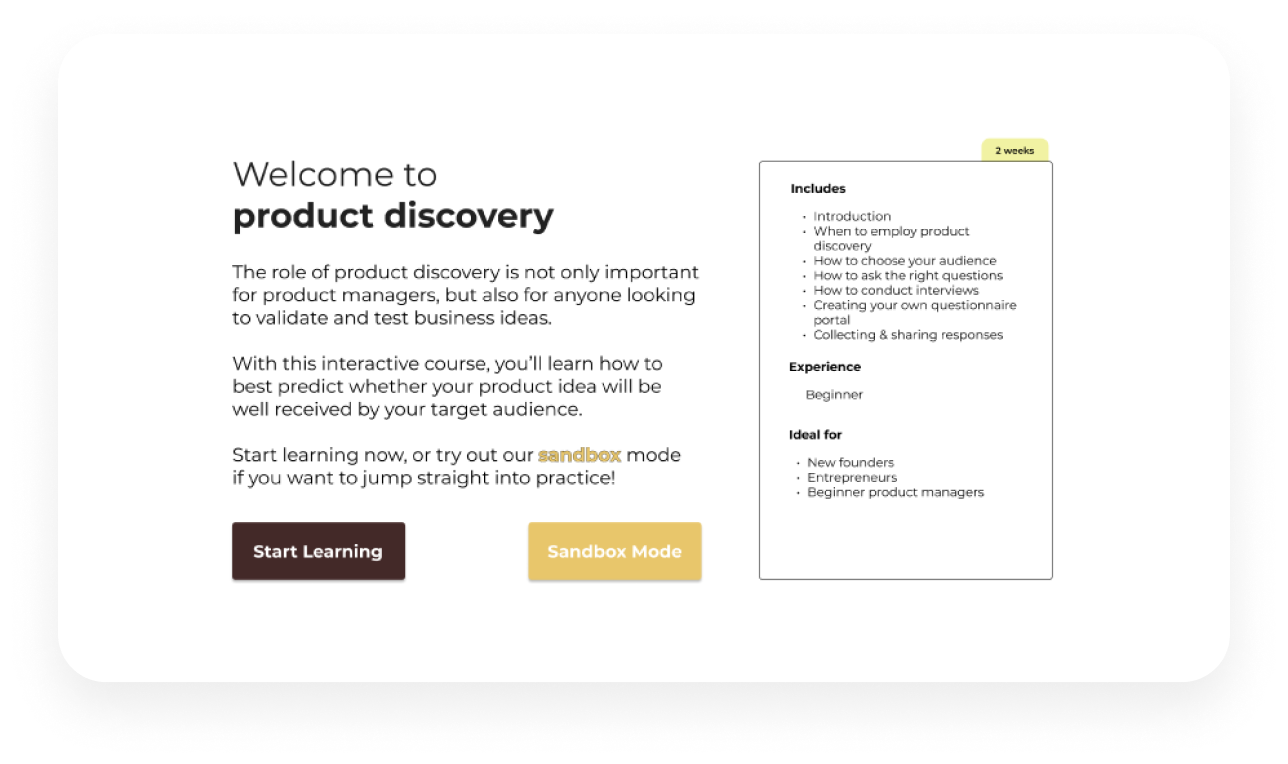 Building the product
Learn the fundamental principles of design thinking and prototyping. Ensure your product stands a chance to solve all the right problems for all the right people.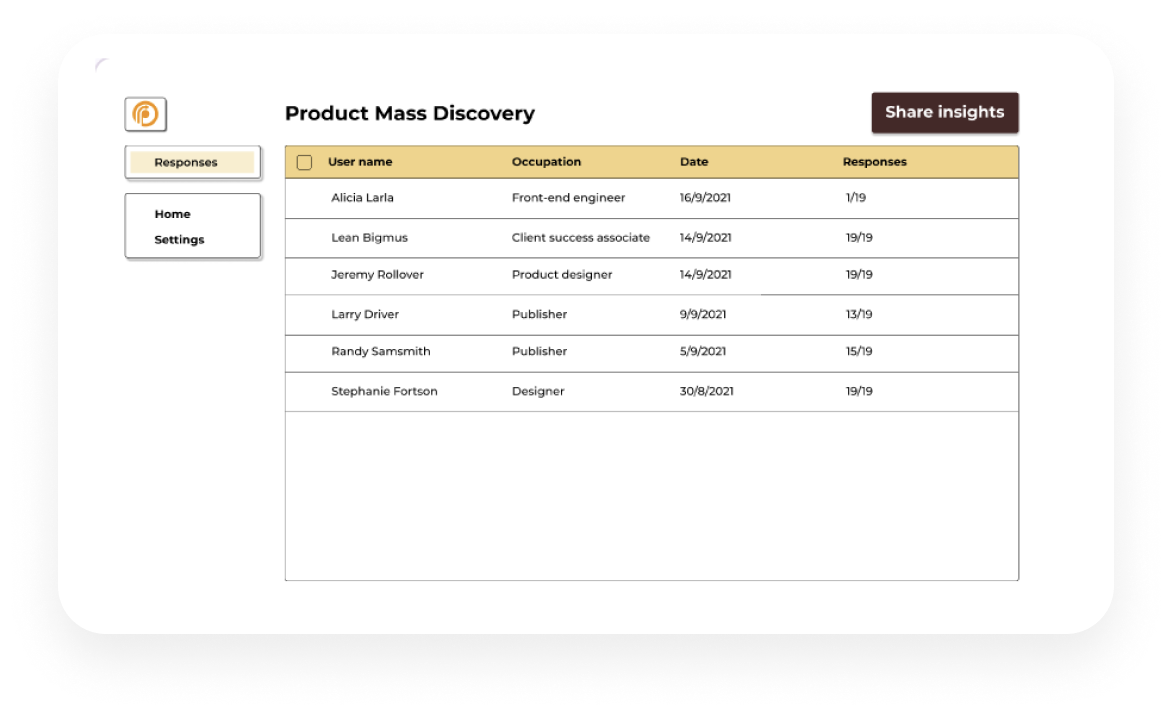 Finding Product Market Fit
Learn and apply the different ways expert product managers measure success. Understand the meaning of key terminology and take your product sense to the next level.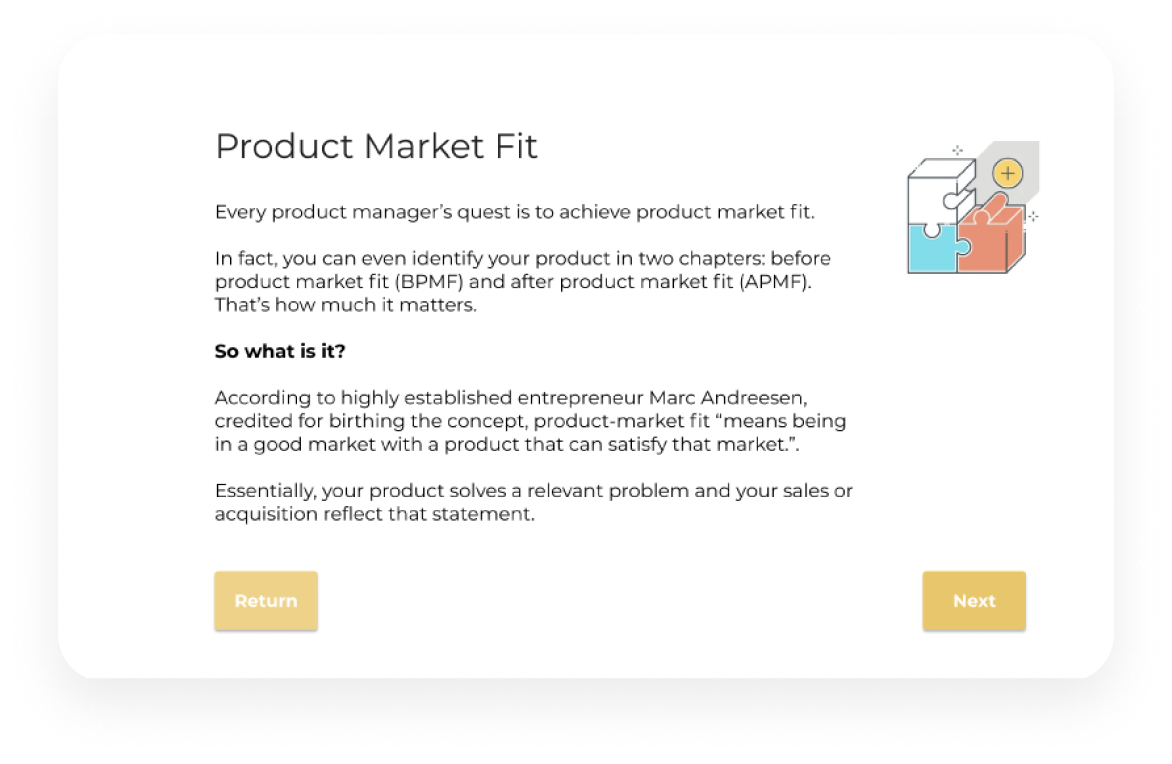 You probably have questions…
Who should be taking this course?
Right now, we're focused on helping out the beginner to intermediate level product managers. Whether you just found out about product management or if you've been in the field for a little while, this will be an all-round effective course for you. We also recommend our courses to all entrepreneurs and early-stage founders if you're considering starting and scaling your own business.
What should I expect after finishing this course?
Finishing our course will likely be one of your first big steps in becoming a product manager. You will have all the context and understanding around what it takes to continue your journey down this path. You can use these skills to help in your job-hunting journey, or help you start your own business. Though if you're already a product manager, well done! We'll look great on your LinkedIn profile.
How much experience should I already have?
Imagine if you just Googled what a product manager does... you'll still be fine taking this course. Though if you're a little more seasoned than that, you can skip some of the early stuff and still benefit from our senior-level material. We recommend it either way.
Will I need to attend any live lectures?
None at all. PM Campus does not host any live lectures in person or online. We made this decision because we understand how difficult it can be to manage a busy schedule, especially across different time zones. It also keeps the costs down so that our education can be a lot more affordable for everyone.
How much of my time will this course take?
We pride ourselves on being able to offer flexible learning. We have made sure to work out measures for you to start and stop whenever is most convenient for you. Realistically, it depends on how seriously you approach the course, specifically our practical challenges. Could be 2 months, could even be a year.
Can I pause my subscription?
Of course you can. You'll have a pause option on your account which you can use anytime. In addition, we also offer a 7 day refund policy- no questions asked. If you don't find any value in the course after 7 days of purchase, just let us know.
Will this course help if I'm already a product manager?
Absolutely. The product management scene is constantly evolving and there's always something new to learn. We highly recommend current product managers to continue taking courses and learning from various different experts such as the ones that helped us make our content. Seeing things from new perspectives will never get old.
Who should I contact if I have any questions?
Once you register, you'll get an invitation to join our Slack channel where you can discuss all sorts of things with our team or with other users. If that's not convenient, feel free to drop us a message at [email protected]