Launch your
PM career.
Get full access to all courses, practical exercises, quizzes and more.
$85.99
$68
/month
Access to the full course
Practical exercises
Graded tests
Slack community
PM job board
Feedback exchange
Access to paid coaching
Certificate of graduation
Start now
$85.99
$19
/month
($228/year)
Access to the full course
Practical exercises
Graded tests
Slack community
PM job board
Feedback exchange
Access to paid coaching
Certificate of graduation
Start now
A quick intro into
what we do
world-class tutors

7 workshops

3-12 months
This course was designed collectively by leading product managers. We make it a priority to allow students to learn through practice, while also sharing noteworthy case studies and exposition.
Start learning
Some of
our experts.
Find out who you'll be learning from. You can click here to learn more about their mission with PM Campus.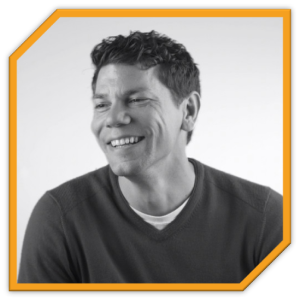 Ben Silcox
chief product officer, publicis groupe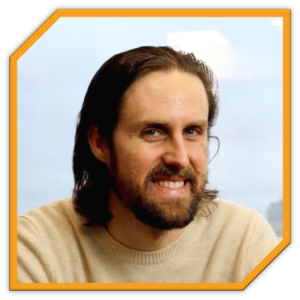 Ian Randolph
Ex Trainline PM, Yale & LSE.
What will I get from the
subscription?
Product lifecycle
PM Campus will take you through a full product lifecycle, where you will learn the basics of identifying problem/solutions and managing delivery.
Practical exercises
We teach you how to use 3rd party product tools such as Miro as you go through practical exercises where you can hone your skills in conjuction with your studies.
All new updates
As PM Campus releases new content, you will be entitled to receive any and all updates to your current plan, so you won't be sold any other material.
Online tests
Some people learn well through graded examinations. If this is you, you'll be given the opportunity to take online assessments and receive instant feedback.
PM network
Get access to our community Slack channel, where you can meet likeminded product people, as well as professionals in their field.
Receive optional paid coaching
In case you want to get more value out of our content, our experts can be contacted directly to set up tailored coaching.
Q: What sets you apart from other PM courses?
A: I thought about this a lot when initially strategizing around content. I personally went out and spoke to 40+ aspiring PMs in order to learn how to best make our education truly stick. Consequently, PM Campus has become an incubator for articulate design thinking, combined with hands-on practice and a principle-first approach to product learning.
Students will get the chance to understand not just how to apply frameworks, but the underlying reasons for using them. You'll be challenged to approach problems with perspectives you may not have been taught before, all in the pursuit to make you an excellent solutionist and a natural entrepreneur.
Thomas Abbott
Founder of PM Campus
You probably have questions…
Who should be taking this course?
Right now, we're focused on helping out the beginner to intermediate level product managers. Whether you just found out about product management or if you've been in the field for a little while, this will be an all-round effective course for you. We also recommend our courses to all entrepreneurs and early-stage founders if you're considering starting and scaling your own business.
What should I expect after finishing this course?
Finishing our course will likely be one of your first big steps in becoming a product manager. You will have all the context and understanding around what it takes to continue your journey down this path. You can use these skills to help in your job-hunting journey, or help you start your own business. Though if you're already a product manager, well done! We'll look great on your LinkedIn profile.
How much experience should I already have?
Imagine if you just Googled what a product manager does... you'll still be fine taking this course. Though if you're a little more seasoned than that, you can skip some of the early stuff and still benefit from our senior-level material. We recommend it either way.
Will I need to attend any live lectures?
None at all. PM Campus does not host any live lectures in person or online. We made this decision because we understand how difficult it can be to manage a busy schedule, especially across different time zones. It also keeps the costs down so that our education can be a lot more affordable for everyone.
How much of my time will this course take?
We pride ourselves on being able to offer flexible learning. We have made sure to work out measures for you to start and stop whenever is most convenient for you. Realistically, it depends on how seriously you approach the course, specifically our practical challenges. Could be 2 months, could even be a year.
Can I pause my subscription?
Of course you can. You'll have a pause option on your account which you can use anytime. In addition, we also offer a 7 day refund policy- no questions asked. If you don't find any value in the course after 7 days of purchase, just let us know.
Will this course help if I'm already a product manager?
Absolutely. The product management scene is constantly evolving and there's always something new to learn. We highly recommend current product managers to continue taking courses and learning from various different experts such as the ones that helped us make our content. Seeing things from new perspectives will never get old.
Who should I contact if I have any questions?
Once you register, you'll get an invitation to join our Slack channel where you can discuss all sorts of things with our team or with other users. If that's not convenient, feel free to drop us a message at [email protected]